Hello! As a newly landed immigrant in your country, this might be your first winter. You are pretty excited to see the freezing cold winter you have heard so much about. You might have also asked your friends and loved what advice to what to wear during the winter. And you have been told to "dress in layers". Layers? How many clothes should I wear? How thick should they be? Will they handle the famous -40 weather temperature I've heard about? No worries, that's why we have written this helpful post to guide you on how to dress for winter in Canada.
Disclosure: This post contains affiliate links. If you click one of them, we may receive a small commission at no extra cost to you.
What do I wear? What are the basic items to have? Where do I start from?
Easy, take a deep breath. We understand the frustrations that come with getting ready for the cold weather. So let's get into it. Like you must have heard you have to dress in layers. What does this mean? It means wearing one piece of clothing on top of another. For example, you can with thermal wear, then wear a sweater on top of it, etc. When you dress in layers, you can easily remove one layer when the weather becomes warmer. Let's get started!
1. Start with a base layer:
A base what? Lol. A base layer is the first pair of clothes you wear during the cold weather before you wear any other clothes. An example of a base layer is thermal wear. Thermal wear is designed to retain heat.
You might also hear of Long Johns. They are a type of wear that comes in a two-piece- a long sleeve top and pants.
Note: Don't make the mistake of wearing jeans as a base layer during the winter. They might look and feel thick, but they do not retain heat. Instead of jeans, wear warm leggings.
Note: Don't make the mistake of wearing jeans as a base layer during the winter. They might look and feel thick, but they do not retain heat. Instead of jeans, wear warm leggings. I have warm leggings that are lined with faux fur. I can either wear this legging as is or wear my jeans on top of it. Like jeans, wearing cotton tops or pants as base layers will make you colder as they do not retain heat.
2. Next, wear a Second Layer:
For this layer, you can dress according to the temperature outside. It can be your regular clothes or something made of wool, fleece or flannel like a sweater or cardigan or even a jacket. You can actually wear more than one-second layer as long as you are comfortable.
3. The Third Layer:
What you wear here depends on the weather outside. Wear something that will protect you from the rain, snow or wind. Most people wear coats and denim jackets during fall when it's not snowing yet. But during the snow or extremely cold weather, you can wear a down jacket or a winter coat.
What should I look for when buying a winter coat?
Here's what I look out for when buying a winter coat:
Long enough to cover my bum. For me, it's warmer this way
Have a detachable furry hood to protect my face from the wind or snow.
Deep pockets so that I can hide my hands in them when it's too cold
It should be filled with down feathers
The temperature rating should be at least -30 degrees. This rating is the estimate the makers of the winter jacket give to let you know the temperature that the Jacket can give you sufficient warmth for.
Which shoes are best for Canada winter?
Shoes are important when making your choice for how to dress for winter in Canada. Your regular running shoes or sneakers won't give you the warmth and grip you need during winter. To put this in a perspective, when snow is not cleared up in time, it solidifies and turns to ice. Walking on this ice with regular shoes are slippery which is one of the reasons you need winter shoes. Here is what I consider when selecting winter shoes:
They should be warm
Waterproof
Slip-resistant
Long enough to cover half of the length of my leg
Winter hats, gloves and other accessories you'll need for Canadian winters
Warm Socks: You'll need warm and thick woollen socks. They'll come in handy when you are indoors and also outdoors. Some socks come with the manufacturers' temperature rating to guide you in your selection.
Winter hats: These come in various forms like beanies, torques
Ear Muffs: They look like headsets. They protect your ears from the cold and keep them warm.
Neckwarmers: Rather than struggle with keeping a scarf on around your neck, neckwarmers are easy to wear and stay put while you go about your activities in the winter.
Warm gloves: Warm gloves or mittens made of wool come in handy during winter. It's recommended to go with gloves that have touch screen patches. This way, you don't have to remove your gloves to operate your smartphone when outdoors in the winter.
Hand Warmers: In addition to wearing gloves or mittens, hand warmers give you extra warmth. When you hold them, the heat inside the pouch activates upon the touch of your hands and gives you warmth.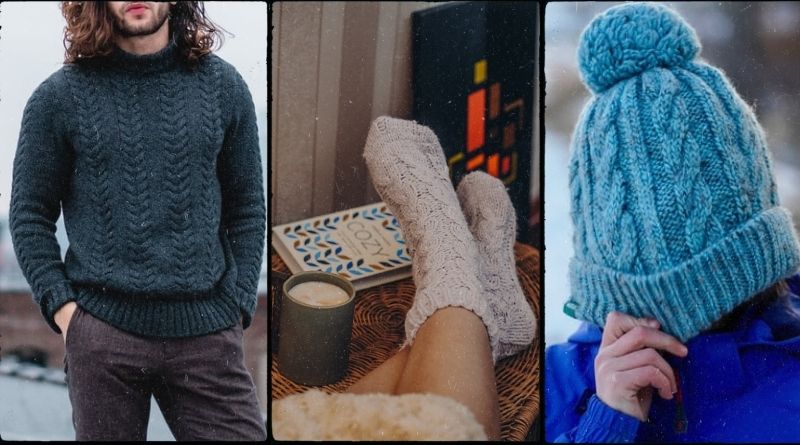 Where and when to buy fall and winter clothing?
As part of how to dress for winter in Canada, you might be tempted to buy winter clothes in your home country before you come to Canada. It is advisable to buy your winter clothing here in Canada as many of these items are specially designed to withstand Canadian winters.
I prefer to buy my winter clothes when stores in Canada have their Sales events like Black Friday in November or Thanksgiving in October.
Your Canada Winter Checklist
In case, you are writing your shopping list for winter, here's what we'll recommend putting in your list:
Winter Jacket or Wool Coat
Long Johns or Thermal Tops and bottoms
Sweater or Cardigan
Jeans or Trousers – 2
Snow Shoes or winter boots
Warm socks
Warm gloves or mittens
Warm hat or Toque
Scarf
Ear Muff
Neck Warmer
Hand Warmers
Lip balm
Moisturizer
Read on >> how this software developer got his first job in Canada