Living in Canada offers many things to Canadians and people from other countries. This includes cultural diversity, quality education, quality medical care, social security and retirement benefits for those who need it most in life and a very safe environment to live in. A few of the cities that are popular with new immigrants are Toronto, Calgary, Vancouver and Montreal. There are multiple paths on how to move to Canada. These are the four of the most popular ways for overseas applicants to move to Canada:
Express Entry:
Express Entry is Canada's fastest and most popular immigration program. Express Entry was created to help fast-track the process of bringing skilled workers and international students to Canada. With this program, Canada invites eligible candidates to make an application for permanent residence in the country. This program has three federal economic immigration streams including:
1. Federal Skilled Worker Program (FSW):
Candidates with at least one year of skilled work experience or a high level of education, who meet the minimum language requirements and score on the FSW selection grid might be eligible for this program. Visit the Canadian website to see all requirements and how to apply. 
2. Federal Skilled Trades Program (FSTP):
With this program, candidates who meet the minimum requirements of work experience in a skilled trade, language requirements, as well as other requirements given by the Canadian government are eligible to apply.
3. Canadian Experience Class (CEC):
Applicants who have been working in Canada for at least one year & meet the language requirements are eligible to apply. You can find the requirements on the Canadian government website.
The programs above are scored-based and applicants' profiles are ranked on a points system called the Comprehensive Ranking System (CRS). The CRS score considers various criteria.
To submit an Express Entry profile, applicants must first be eligible under one of the above three federal streams programs. The Canadian government will then issue invitations to apply for permanent residency to the highest-ranking candidates in the Express Entry pool.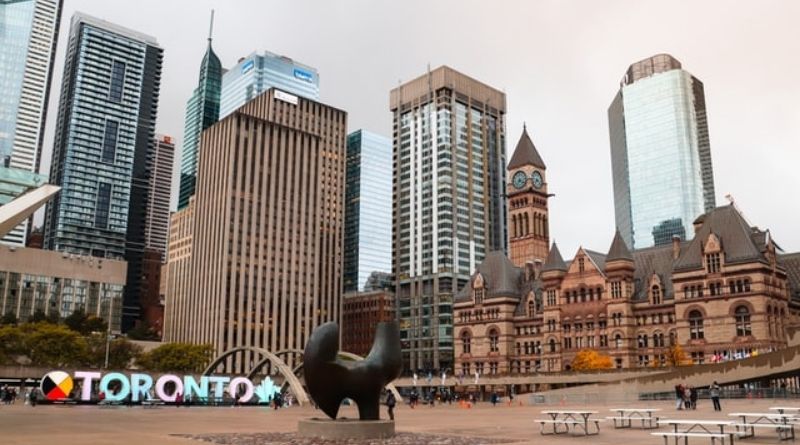 Provincial Nominee Programs
With Provincial Nominee Programs, certain provinces select individuals to move to these provinces. The program emphasizes immigration skills through job offers and specialized courses.
Provincial Nominee Programs are one of the rarer types of Canadian immigration but have been steadily increasing in popularity over time.
Each PNP has its own unique eligibility criteria. However, there are some programs that invite candidates solely based on their ability to respond to the province's labour market needs.
Business Immigration
The Canadian federal government offers immigration programs for individuals that plan to be self-employed in Canada or start up a business in Canada.
These programs require a significant investment in the company you intend to start in Canada. The sum of money required will depend on the program you are interested in. Eligibility criteria can be found on the Government of Canada's website.
Sponsorship
If you have a qualifying family member that is a permanent resident or citizen of Canada, family sponsorship will likely be the easiest way for you to immigrate to Canada. This family member must be at least 18 years old and must meet the eligibility criteria set by the government of Canada.
Aside from these four popular ways listed above, other ways to move to Canada include:
1. Refugees:
People seeking refuge for safety reasons may also apply for residency by completing a refugee application. Canada is one of the countries in the world that accepts immigrants for compassionate reasons. You can find more details on this here.
2. Caregivers:
People coming to Canada for the purpose of caring for a Canadian resident or citizen may be able to apply for a Caregiver visa.
How much does it cost to immigrate to Canada?
Various things add up to the cost of immigrating to Canada. They include the following:
Language tests such as IELTS, CELPIP, TEF, or TCF
Biometrics fee
Educational credential evaluation
Application processing fee
Medical fee
Settlement funds, etc
On average, an individual applicant would need about $2,300 CAD to immigrate to Canada while couples would need around $4,500 CAD. This amount excludes the settlement funds that applicants must show to be eligible for immigration and it varies by family size. It starts at around $13,000 CAD. Note that proof of settlement fund is not required for those applying under the Canadian Experience Class.
Last updated on May 21, 2022; all figures in Canadian Dollars