Many newcomers in Canada have lots of questions related to how things work in the country. The questions always range from how to rent a house, where to live, how to apply for jobs and many more. They are not alone, I also had a lot of questions swarming my brain prior to and after landing in Canada. In this post, I will share with you a few things to do after landing in Canada as PR.
1. Activation of your Permanent Residency
Before landing in Canada, you would have received a document called a Confirmation of Permanent Residency (COPR). This document shows that you have received your PR but it will be activated once you arrive.
When I landed in Canada, the immigration officer asked me a few general questions such as "Have you been convicted of a criminal offence in your country?". Stuff like that. Once satisfied, the officer stamped and signed my Confirmation of Permanent Residency (COPR).
The immigration officer then asked if I had a permanent address where I would like my PR card sent. I replied and provided it.
2. Apply for Social Insurance Number (SIN)
The next step was to apply for my Social Insurance Number, popularly called SIN. This is one of the most important things to do after landing in Canada as PR. A Social Insurance Number is a 9 digit unique number given by the government of Canada. This helps you to have access to various government benefits and programs.
I was unable to apply for the SIN at the airport, instead, I applied online on Canada's website. My SIN came a few weeks later in my mailbox.
Please note that your SIN is a very very important number. You are not to share it with just anybody. Do not fall into job scams of people asking for your SIN. You have to protect it & keep it safe.
3. Get a SIM Card
Getting a SIM card is one of the things to do after landing in Canada as PR. There are four major mobile networks in Canada – Rogers, Bell, Telus, Koodoo. These companies have subsidiaries that also provide phone and data services. They also have various plans for calls, text messages and data. Based on your location, I would recommend that you ask friends that live in the same area as you for their recommendations.
When I wanted to select a particular network, my friend who arrived in Canada before I talked me out of it. She complained that that particular network had coverage issues. This meant that if you travel to a different location within the same city, you might have issues making some calls. I didn't want that, so I went for a different provider.
To buy a SIM, I was asked to provide two forms of identity such as my passport, COPR document, and SIN number.
4. Open a Bank Account and Apply for a Credit Card
This step is also very important in managing your finances in Canada. The popular banks are Royal Bank of Canada (RBC), Scotiabank, TD, CIBC, HSBC and BMO.
How I opened my bank account in Canada
I had to do some research and compare the newcomer packages of each of the banks. Some banks had lower monthly fees than others, some had a bigger credit limit on a credit card than others.
A friend referred me to a financial advisor of my preferred bank and we set up a meeting to create my account. You can also walk into any of their branches to open an account.
I was asked to provide a COPR document (since I had not yet received my PR card), SIN number, and a copy of my international passport.
Check out the post on the best banks for newcomers in Canada to compare the various offerings of the banks.
You may check different bank's 'Newcomers' programs/offers here and then compare them carefully :
In the same process, I also requested a credit card. A credit card will help you to start to build on your credit score in Canada. I have a post here on how credit scores work in Canada
5. Apply for a Health Card
Canada's health care is publicly funded. To have access to its benefits, you'll have to get a health card. This is one of the most important things to do after landing in Canada as PR. To get mine, I looked for the closest province centre closest to me. A search on Google with " Service Ontario near me" showed me this. Depending on your province, your health benefits might kick in immediately, while you might have to wait for some time in some other provinces.
It is important to note that not all medical services are fully covered. Depending on your province, you'll have to research and check to see what is covered.
To apply online for your health card, please visit your province's website below:
Once you receive your health card, it is recommended to find a family doctor. Personally, I was advised to find a family near me so that I wouldn't have to drive too far for medical services.
6. Finding and securing your accommodation in Canada
Like many newcomers, you might stay with a relative or friends in the first few weeks of landing in Canada. Nowadays, people also prefer to stay in AirBnBs for a few weeks or months while searching for accommodation. Getting a roof over your head is one of the most important things to do after landing in Canada as PR.
Searching for accommodation in Canada can be tedious for a newcomer. I will use my experience as an example.
At first, I decided to visit popular websites like Kijiji, rent board and other places to search for an apartment within my budget. Most times, the houses will no longer be available, i.e, they were filled, but the agent had not removed them from the website.
Other times, the cost of the utility to be paid were just too high, plus I was not very familiar with how many of the cities in Ontario looked like. I decided to use a real estate broker.
Using a broker, we were finally able to secure a place. A few challenges we faced while house hunting included:
Some landlords wanted 2-3 months worth of rent ahead. This was because I was yet to get a job at the time of house hunting
The cost of utilities like electricity (hydro) and water was too high. Usually, the tenant in the house will split these bills with the landlord. Some landlords were asking that I paid as high as 40% of the total bills.
Some houses did not come with parking spaces
Unfurnished houses. I wanted a partially or fully-furnished house with some furniture. Many houses did not come with this.
Read more: A Newcomer's Guide to renting a House in Canada
7. Get a Wi-Fi Connection
You might need to get a wi-fi connection for your apartment. Before you do this, check with your landlord whether or not wi-fi is included in the cost of your rent.
For me, it was not included. I had to get wifi since I would be working remotely and the data plan that I subscribed to on my mobile phone would not be sufficient.
The following companies provide various internet plans:
8. Get a Transit Card
In your first few weeks in Canada, you might not have a car to move around, hence public transportation might be the preferred mode of transportation.
Taking public transport is cheaper than cabs. You will require a transit card to access them. You can apply for your transit card from your local transit office.
I must confess that taking public transport for the first time for newcomers can be very confusing. You'll have to know the number of the bus going to your destination. Be sure to ask for help from the drivers so you don't end up taking the wrong bus.
Personally, I use Google Maps to locate the bus that I need to take as well as know the bus stop where I should alight from the bus.
9. Download Offline Google Map
As you commute, Google Maps come in handy to help you in finding directions, however, you can save some data if you use the offline version. I'd recommend that you download offline Google maps to your phone by following the steps here>> Google Maps Help
10. Apply for your Driving License
Considering that Canada is a very large country in terms of geographical size, a lot of people find it easier to move around via car. If you prefer to drive instead of using the public transportation system, you'll need a driving license.
To apply for my driving license, I visited a Drive test centre where I took a vision test and a written test. The written test has 2 parts with twenty questions in each section:
A test of basic driving rules
A test of traffic symbols.
You are required to pass at least 16 questions in each section to pass. So. I'll recommend that you prepare very well before going for this test. There are some free resources online.
Once you pass the test, you can book your road test if you have an eligible driving license from your home country. An officer at the drive test centre will confirm this with you. Because the driving rules in Canada are very strict and may be different from what you have in your home country, I will suggest that you get a driving instructor to guide you and prepare you for the road test.
The following documents are required:
SIN number
2 pieces of Identification (PR card or COPR document and Passport)
2 pieces of Residential proof ( Lease agreement or Bank account statement and your utility bill)
To apply for a license according to your province, visit any of the links below:
11. Visit Settlement Organizations/Agencies:
Settlement agencies provide information and services that help newcomers to settle in Canada. Their services include:
Interpretation and translation of documents
Help with filling out forms and applications
English classes (ESL or LINC)
Help with finding a job or training
Information about other community services, schools and health care
Visit Canada's website to Find free newcomer services near you
12. Apply for Canada Child Benefit (CCB):
The government of Canada provides financial assistance to eligible parents who have a child or children below the age of 18. This benefit is usually paid monthly. For newcomers with a child or children, this is one of the things to do after landing in Canada as PR.
To apply, the person primarily responsible for the upbringing of the child will be the one to submit the application for the child care benefit. The application can be done online or by sending the required forms via mail to a given address.
As part of your application, you will be required to provide your family income for the last three years on the child care benefit form.
You will also be required to file your taxes every year with Canada's Revenue Agency (CRA) to continue to receive the Canada Child Benefit.
How much can you expect to receive for CCB? This depends on the total net income of your family. You can calculate this on the official CCB website.
13. Contact Employment Agencies
Amongst other things, securing a job is one of the important things for a newcomer. Some newcomers might need to take some short courses, go back to school or take survival jobs. Others also get jobs in their fields of practice.
Various websites like LinkedIn, Glassdoor, Indeed can help you to see job opportunities in your city and province. However, Canada has employment agencies that can help you to get started.
These agencies can either be government-funded or non-profit organizations or private agencies. Many employment agencies offer training as well as job placement.
I'd recommend that you run a search on Google to see your city's employment agency and register with them.
14. Canadian-ize your CV or Resume
Canadianizing your cv or resume is of the things to do after landing in Canada as PR. Resumes and CVs in Canada have a style that comes in two main formats:
Reverse Chronological Style– where you write the professional experience section starting with your most recent role
Functional Style: This style focuses on the skills for the job you are applying for rather than a chronological order of your roles.
Read more: Canadian CV format, Tips & Examples
One important tip that I used when applying to jobs was to take some skills mentioned in the job description and add them to my CV. This meant that I had to customize my CV to every role that I applied for.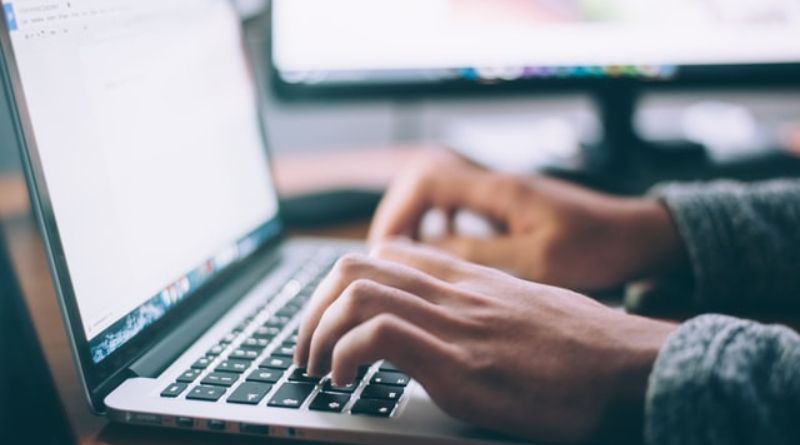 15. Optimize your LinkedIn Profile
LinkedIn is one of the tools that can connect you with recruiters and land you your dream job. Below are a few tips that I'd recommend to get started:
Change your location on your profile. Eg, Ontario, Canada. This way, you can show up on the radar of recruiters looking to hire in Canada.
Add relevant skills that recruiters are looking for in your field to your profile under the "skills" section.
Set job alerts to the roles you are interested in. This way, LinkedIn will send regular job alerts to your email. You can do this under the job section of LinkedIn.
16. Volunteer to build your Canadian Experience
Volunteering in Canada is a good way to provide help to those in need and also learn how things work in Canada, especially with how to build workplace relationships. It will also help you to understand the Canadian work culture and give you a leg up in building your connections in Canada. 
To search for a volunteering opportunity. I will suggest that you visit your region or province's website and search "volunteering opportunities" to get started.
17. Purchasing a Car in Canada
As I mentioned earlier, a car makes your commuting in Canada easier. For example, the commute from my home to the office takes 35 minutes by car but takes 2hrs 10 mins by public transportation.
It is important to do proper research before buying a car in Canada. You don't want to buy a car and then start to spend money fixing it a few months after.
I'd recommend that you have a budget and stick it. Remember that you are new in the country and you need every dollar that you can save.
You can choose to buy from sellers on Kijiji or Facebook Marketplace or from authorized dealerships. You'd still be required to do your research irrespective of the option that you choose regarding the history of the car.
In Canada, you can check the car's history via the car's Vehicle Identification Number(VIN). Here. you'll get information about the car's collisions or theft history.
Another important piece of information to check is the LIEN(loan or debt ) of the car. YOu can also check the CarFAX report. This is where you get information on the car's previous owners, the location the car was first bought and even driven.
You can check here: Canadian Vehicle History Reports | CARFAX Canada
18. Buying your Car Insurance
In Canada, it is illegal to drive without car insurance. Car insurance varies in the different provinces. To get one, visit your province's authorized government office. The cost that you will pay for car insurance is determined by factors such as:
Age
Driving record
Living location
Driving experience
19. Register your Child in School or DayCare
Children below the age of 5 in Canada usually attend daycare, while they attend school from ages 5 & up. The school session runs from September to June, with a summer break in July/August.
Canada has two types of schools:
Catholic schools
Public schools
I covered the above and also the various types of daycares available in this post – Child care in Canada: Types, cost, and tips for newcomers
It is important to note that some daycares and schools also have waitlists, hence, the earlier you register your child the better.
20. Get a Library Card
With a library card, you'd get services like making photocopies or printing at reduced costs. Personally, I applied for a virtual library card in my location. I connected this library card to an app called Libby and now I have access to a lot of books that I can read online for free. Pretty cool, eh?
21. Furnishing your Apartment
Popular websites like Kijiji and Facebook Marketplace have discounts on furniture and other items to get you started in setting up your apartment. On these websites, you will find information on whether the items are new/used, pet free, etc.
Conclusion
Phew! I'm glad that you made it to the end of the post. I hope you found the content helpful in getting you started on your first few weeks in Canada. Now you know a few things to do after landing in Canada as PR. Please feel free to leave your feedback or questions in the comments section below. If you have any tips to add, please do so as well.
I wish you good success in this land of Canada!